---
If you would like to submit a link, or exchange links, please send us an e-mail.
PlanetVeggie is an all-vegetarian site featuring the following:

An online store with over 2,000 vegetarian and cruelty-free products.
Articles on health, cooking and vegetarian/vegan living.
An all-vegetarian health encyclopedia.
Over 1000 vegetarian and vegan recipes.
Vegetarian food guide, restaurant directory, travel meal planning, and much more.
---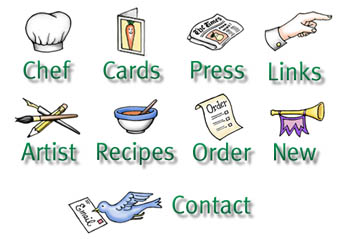 VeggieCards
Recipe greeting cards from the Back Alley Gourmet
©1997 All Rights Reserved.
Call toll free to order: 1-734-330-4430